Binf is a global hair brand that is well known for producing high-quality wigs and weaves.our hair all are 100% real human hair,10a grade,we have real human hair factory,we can assure the hair quality,So you don't have to worry about ending up getting a low-quality wig from this brand.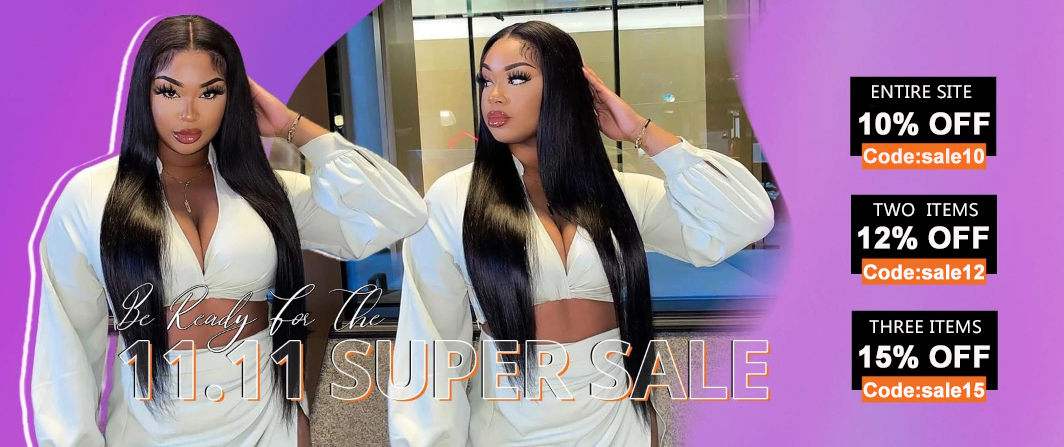 Event details:
Activity time: 11.10-11.15
Active content:
All products are 10% off
Entire site 10% off code : sale10
Two items 12% off code : sale12
Three items 15% off code : sale15
Why you should take advantage of this event?
If you are wondering why you should grab your wig from Binf this Singles Day, keep on reading this article as we give you some of the reasons why you should enhance your beauty with a wig from Binf this double 11.
1.Binf has high-quality hair
One of the top reasons why you should get your wig from Binf is that this popular hair brand sells high-quality wigs. Nowadays, when buying your favorite wig, you need to be very careful because there are many fake hairs in the market. It is quite difficult to differentiate the fake hairs from original hairs because they look almost similar. That's why you need to make sure that you get your wig from reputable hair brands such as Binf.
Binf's wigs are unprocessed hairs. They are 100% human hair, guaranteeing you quality. There are no synthetic fillers, chemicals, or artificial shine added to their products. So if you are looking for the best wig, Binf got your back. A high-quality wig will last longer, giving you a higher value for your money.
2.Binf wigs are affordable
Even without the Double 11 promotion 2021, Binf wigs are usually very affordable. One of the most important things ladies pay attention to when buying wigs is cost. That's because they want to save as much cash as possible when buying wigs or weaves. You can achieve that if you take advantage of Binf Double 11 promotion 2021.
3.You will receive your wig in no more time
One of the best things about Binf is that they offer flash delivery. Certain brands usually take forever to deliver their products to their clients. Fortunately, this isn't the case with Binf. They deliver their hair products as soon as they can, usually within five working days. So during this Double 11 promotion, you can order your favorite wig without having to worry that it will be delivered late.
4.They have a wide variety of wigs
People have different tastes and preferences when it comes to wigs. Some prefer long wigs, while others prefer short wigs. Other ladies also prefer high-density and colored wigs while others don't. That's why it is important for hair brands to have a wide variety of hairs. Thankfully, Binf's wigs come in different lengths, colors, and densities to make it easier for you to choose the one that suits your taste and preference. So on this Double 11 promotion, you will easily find a wig that suits your taste.
5.Excellent customer service
Binf offers excellent customer service. They have a professional website where they have included their contact details, so you can easily contact them. So if you have any queries or concerns, you can easily contact them, and they will gladly help you.
Now you have every reason to take advantage of Binf's Double 11 promotion. You will not regret this bold move because the offers are just crazy.
Some of the wigs on offer on this Double 11 or Single Day promotion include: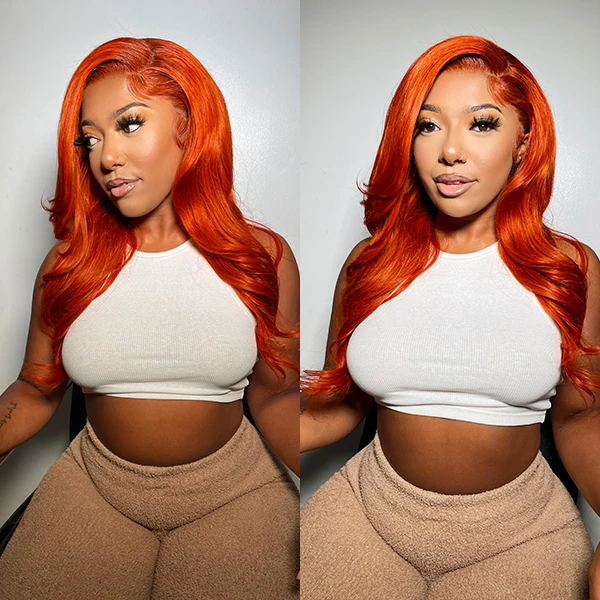 1.Lace front wigs
Lace front wigs are among the most popular wigs available. These wigs are very popular because they are not only beautiful but they also help conceal hair loss, making them ideal for ladies who are suffering from hair loss, especially along the edges.
Lace front wigs have lace on the frontal part of the wig, where the hairline is. These wigs are among the wigs that will give you a more natural look. This Double 11 sale promotion, you can grab your favorite lace front wig of any length or density of your choice at an incredible price.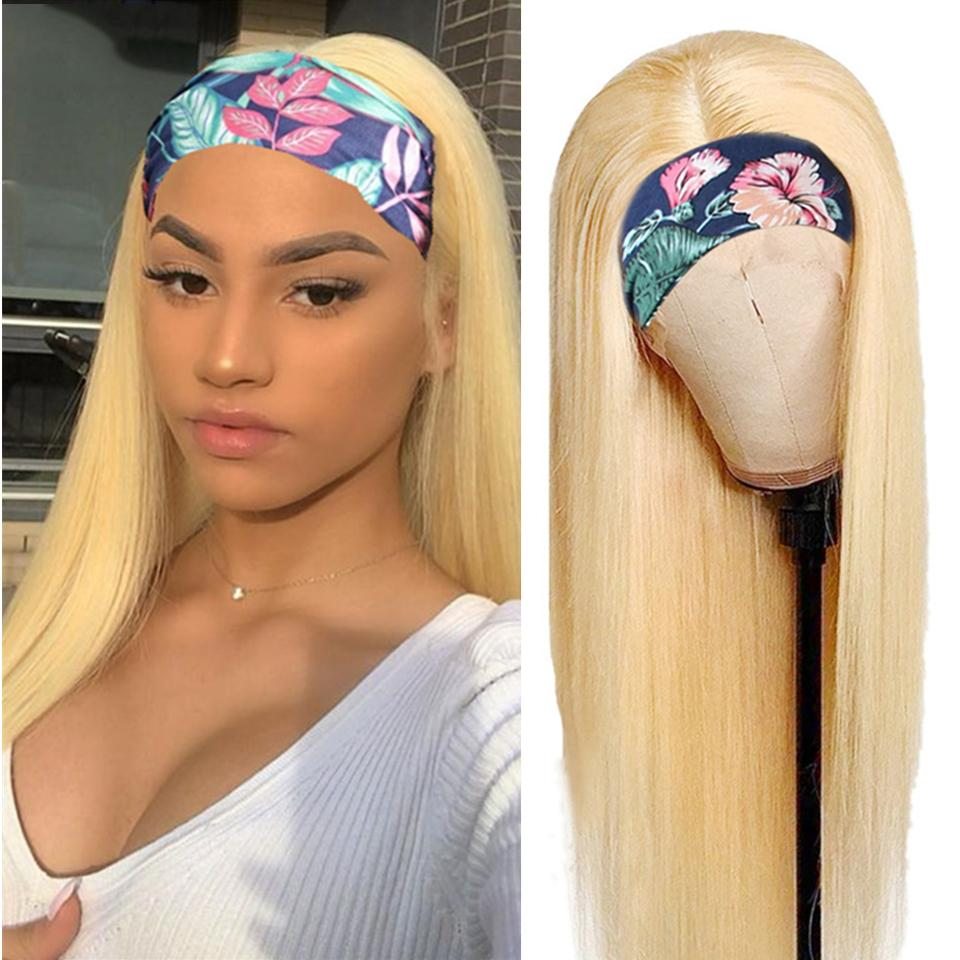 2.Human headband wigs
Headband wigs have tremendously become popular over the last couple of years. Headband wigs are just like the other typical wigs. The only difference is that it has a piece of cloth that resembles a headband that you tie on the front part of your hair to secure the wig. It also looks more natural and can help conceal your hair loss. One of the best things about headband wigs is that they are glueless. You don't need glue to install them, making them a perfect choice for ladies who are allergic to glues or adhesives. You can also grab this beautiful wig from Binf during this Double 11 Promotion 2021.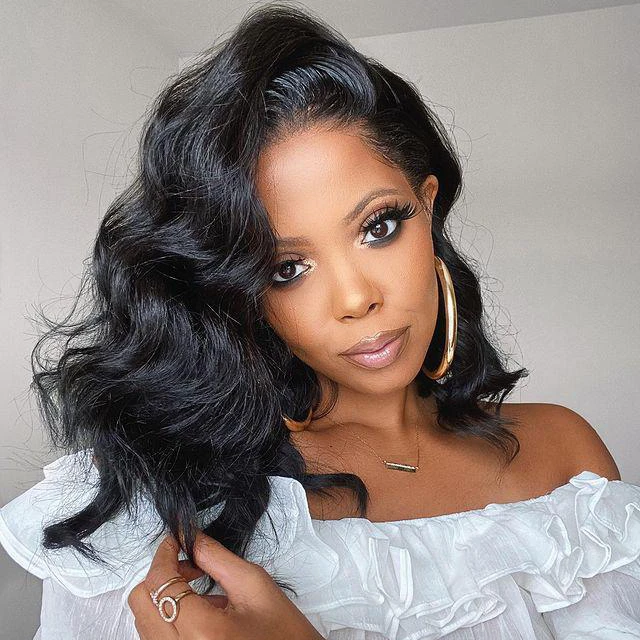 Bob wigs are classical wigs that will never run out of fashion. That's because of the comfort and convenience they offer. They are also extremely beautiful. If you are looking forward to buying a bob wig, you can take advantage of the crazy offers and get yourself one during this Binf Double 11 promotion sale.